The General Meeting approved the financial statements of Forum Estates Holding BV on June 8. The Forum Estates' annual report provides an overview of the events of 2020 and the first half of 2021, the strategy and ambitions, the sustainability report, and the financial results. The consolidated results show nice growth in property value, rental income and share value in a challenging year. The strategy of focusing on supermarket real estate is clearly paying off.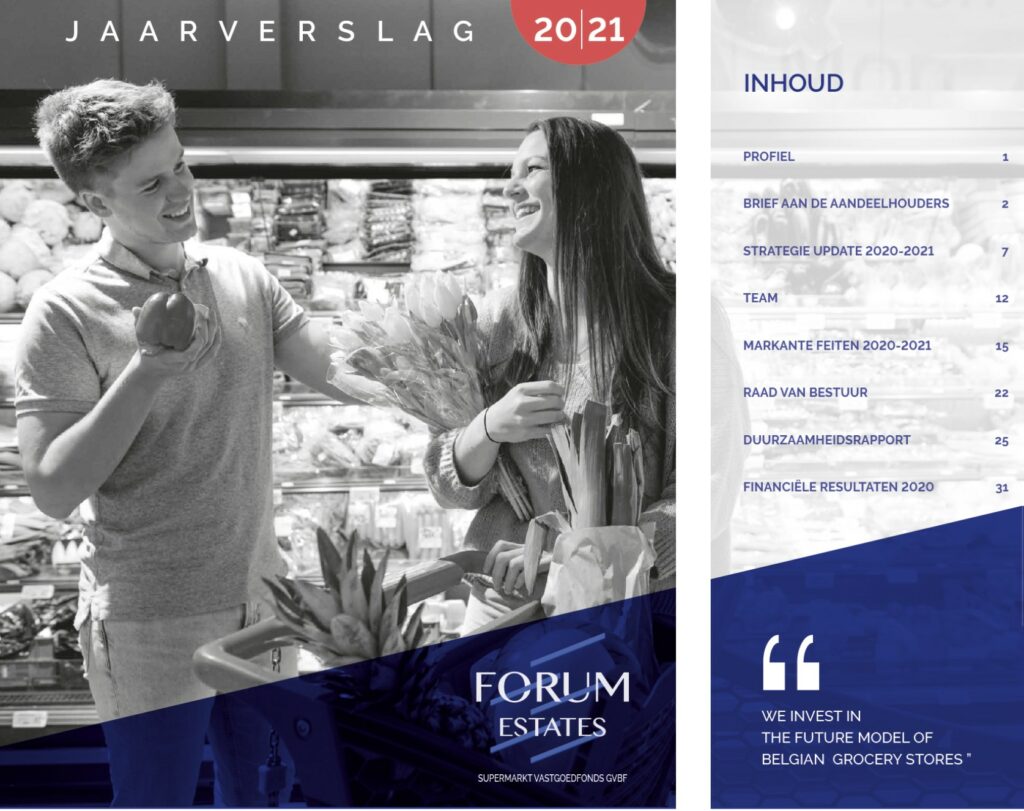 Chairman Jean-Louis Appelmans: "2020 was another good year for Forum Estates. The impact of the Corona pandemic remained limited, the property portfolio continued to grow, and rental yields remained high. Moreover, an interest coupon was paid out to the shareholders for the first time."
CEO Stefan De Bock: "We intend to make Forum Estates the first BeNeLux supermarket real estate fund. By the end of 2022, we aim to acquire at least another 50 million euros of supermarket real estate in the Netherlands, making the Netherlands our second home market!"
The annual report can be downloaded via this link. We hope you enjoy reading it!